Who are we?
Home Standards Ltd is a local surveying company established in 2007. We have been providing building surveys and reports for estate agents, landlords, solicitors and individual homeowners in Chessington for more than 15 years.
What is a SAVA Home Condition Survey (HCS)?
The SAVA Home Condition Survey is a clear, concise and jargon free report on the condition of a residential property. The surveyor gives a cost effective surveying service and will inspect and report on the property quickly, allowing the homebuyer to make a speedy and informed purchasing decision.
* Click here to see an example Home Condition Survey
Delivered by specially trained and fully accredited residential property surveyors, your Home Condition Survey gives you a plain English, jargon-free report on the condition of the property using a simple 1,2,3 rating guide, so it is easy to understand any risks or unforeseen expenditure that could crop up.
What does the Home Condition Surveyor look for?
The Home Condition Surveyor will be looking for property defects such as structural integrity, unstable walls, failing roofs or unsafe chimney stacks. The surveyor will also be looking at for issues with the construction materials used, dampness, quality of services, planning, rights of way and other access issues, health & safety and boundary issues and any ongoing maintenance problems.
* Click here to see an example Home Condition Survey
Who are SAVA?
SAVA stands for Surveyors and Valuers Accreditation. SAVA train and accredit the UK's 1000's of Home Condition Surveyors and provide training, technology and compliance services to Surveyors, building owners and the wider property industry.
SAVA ensure that their Surveyors are subject to rigorous quality assurance procedures and have in place a clear complaints procedure to protect the public.
More about SAVA here
Who can produce a SAVA Home Condition Survey?
The Home Condition Survey can only be produced by fully qualified and accredited members of SAVA - the Government-approved organisation which trains and accredits the work of residential surveyors. Homebuyers can be assured of a comprehensive survey produced by a professional, trustworthy residential Surveyor.
The aim of the Home Condition Survey is to make the home survey process quicker, easier and more cost-effective for homebuyers - something that is now more important than ever.
Building reinstatement cost
The Home Condition Survey will include a detailed calculation of the rebuild cost of the property using the BCIS calculation method. So you will know exactly how much your Chessington property should be insured for.
Why should I get a Home Condition Survey?
Some people rely solely on their banks' mortgage survey, but a mortgage survey is designed only for the benefit of the bank. The mortgage survey is designed to inform the bank that the property is worth the amout they are lending you, not what you paid for it.
How much does a Home Condition Survey in Chessington cost?
The cost of a Home Condition Survey in Chessington will depend on the size, age and complexity of the property being surveyed.
For an accurate Survey quote please complete the form below...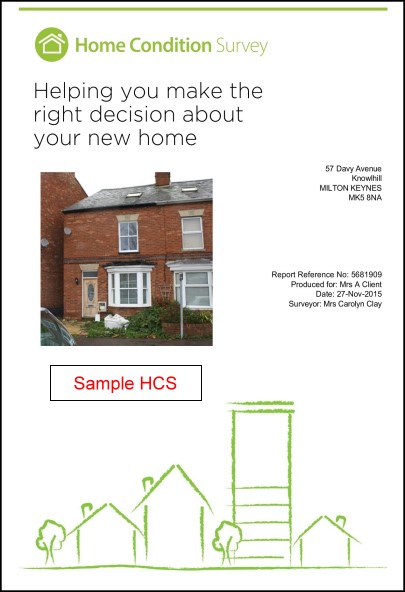 Home Condition Survey Chessington

"The inspection was booked in very fast and we had our survey back in 3 days. The survey was clear and contained plenty of images which helped when reading through. Very impressed".


Tony Spencer (Chessington)

"My Home Condition Survey was carried out quickly and the information provided was invaluable"


Harold Sol (Chessington)

"My building Survey pointed out some very interesting defects that would have otherwise been missed by myself, very thankful."


James Arther (Chessington)

Sutton